Although travelling to Earth's remotest and undiscovered Magical Places is all well and good, there's certainly a few equally as magical cities which have inspired my wanderlust, fuelled my desire to explore, and captivated my imagination. But alas, money, time and accessibility have meant I have not yet been able to explore the following cities at the top of my Bucket List. However, sometimes the waiting makes it all the more worth it… right?
1) New York – America 
Despite being a cliché traveller hotspot, New York is top of my Wish-List! There are several iconic cities within the Western World: such as London and Paris, which every self-proclaimed travel addict has on their list, but none more so than New York!
It's a city which has fascinated adventures for centuries; an allure of finer things and a new life has drawn countless people through Ellis Island to the Big Apple.
For me (slightly less profoundly) it's a love affair with Gossip Girl which ignited my desire to visit New York! While it may not be the most accurate portrayal of life in the city since 2010 I've fantasised of the day I'll get to walk the streets of the Upper East Side and Brooklyn or lose myself in central park.
2) Rome – Italy  
Most ancient cities, such as Machu Picchu, were abandoned centuries ago and have been long lost to modern life. Contrary to this, Ancient Rome is now encapsulated within a booming, cosmopolitan capital city. As such, structures built a millennium ago stand as grand, and as central to life as they once did within the Roman Empire.
As a self-proclaimed history boffin, the city has therefore long captured my imagination!  It's a city whose ancestors shaped much of Europe and as such, my own heritage. This unique blend of contemporary life and historical importance puts Rome right at the top of my travel bucket list!
3) Venice – Italy 
Much like Rome, Venice is a destination within Europe that is entrenched with history. The birthplace of many medieval artists and musicians, this labyrinth of bridges and twisting canals is not only historic but also romantic and altogether beautiful.
It is no surprise then that this 'City of water' is a hotspot for travellers and tourists alike and its one of Earth's Magical Places which I hope to be crossing off my own personal list soon…
4) New Orleans – America 
A city you won't usually find on the top of people's bucket list is New Orleans. Personally, however,  I've always been captivated by this city which houses an epileptic mix of cultures, making it feel closer to Europe than the 'Land of the Free'… Maybe it's the resemblance of home that intrigues me?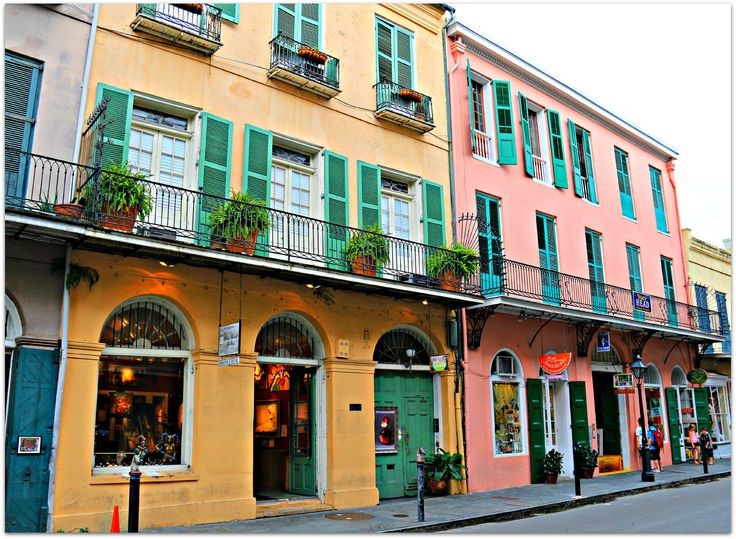 Despite some ill conceptions… With the cities infamous Bourbon street experiencing sights more likely seen in Vegas, the city appears to have so much more to offer.
It's rich in history, has stunning architecture and amazing food. Whats more, its spectacular Jazz seen promises to take you back in time, creating a strange sense of romance within the unique city.
So although not for everyone, I for one can not wait to be immersed in this vibrant city one day!
5) Tokyo – Japan 
The last city to make the Top 5 of my bucket list is Tokyo. This is for one very simple reason… I've heard its incredible.
It appears to be a different world – an explosion of Japanese culture, which is so different from my own that I cannot help but be struck with a travel bug to explore this truly foreign city!
♦♦♦
If you're interested below are links to several blog posts that have helped fuel my wanderlust for these amazing cities:
Moreover, if you're looking for travel tips to get you started on an adventure around the globe check out this fabulous post by RV Lifestyle 
DISCLAIMER – I do not own any of the photos in this post! 
PIN FOR LATER: 
Thanks for reading! What cities are top of your bucket list? I'd love to hear any thoughts in the comments below 🙂