Back in March, I visited the city of Budapest (Hungary) for three days. It's taken me awhile to write about the trip, however, this is not to say that it wasn't amazing… Here's how to spend 3 days in Budapest:
Budapest Itinerary: Day One –
I sadly spent the majority of my first day in Budapest travelling, as my flight landed at around 5pm. More than this, Budapest's city-centre is about a 50-minute drive away from the airport, cutting out more precious time.
This said I found it very easy to reach the city centre thanks to the 100E bus which departs from the airport every half an hour. All you have to do is purchase a ticket at one of the machines next to the bus stop.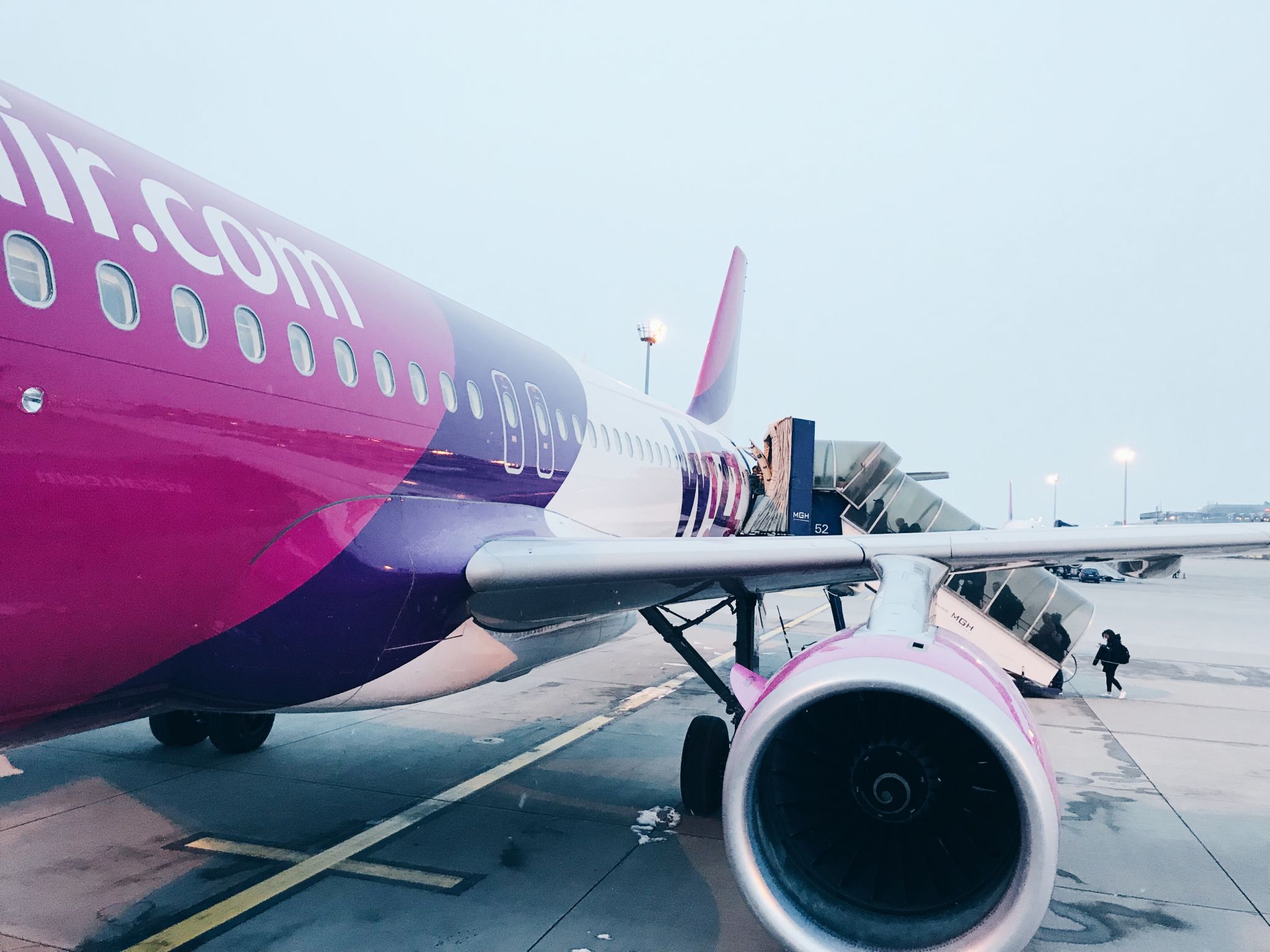 TOP TIP: The currency used in Budapest is the Hungarian Forint, not the Euro! So make sure you visit a currency exchange!
Once I finally arrived in the city, I dropped my bags at Flow Hostel (my accommodation of choice) and went for a walk. The area by flow hostel is known as District V (Belváros-Lipótváros) and is essentially the heart of the city.
Although dark, I instantly appreciated how fantastic the area is! Full of restaurants, cafes, bars and architectural landmarks (such as St Stephen's Basilica and the Hungarian Parliament building), District V has a lot to offer, and I couldn't wait to see it in daylight!
FUN FACT: Budapest is divided by the River Danube. With Buda being west of the river and Pest opposite. 
One of the best things to do in Budapest is to experience its crazy nightlife. Therefore, following my walk and a little refresh at the hostel, I decided to head to Szimpla Kert – the cities original ruin bar.
This place certainly lives up to its reputation! I've never seen anything so wacky and unique in my life. But, it's also great fun… There's a reason Szimpla is seen as one of the Best bars in Budapest!
While I decided to head home after a few drinks, I was tempted to join one of Budapest's famous pub crawls, which look ridiculously fun and a great way to experience the best of the cities night life!
---
How to spend 3 days in Budapest: Day Two –
After staying out at Sizimpla bar a little longer than I should have, I woke up on the second of my 3 days in Budapest later than I had planned to. None the less, I packed a lot into my second day (with a little help from coffee to ease my hangover). 😉
I started by visiting Central Market Hall, Hungary's largest indoor market. The building itself is beautiful, with an intricate tiled roof and large windows.
More than this, I enjoyed wandering around the ground floor (where many locals do their shopping). It's filled with stalls selling all sorts of produce, including Paprika, the national spice of Hungary.
I did find the upper level of the market to be somewhat of a tourist trap with the majority of stalls selling 'souvenirs' but, as a whole, the market is one of my top places to see in Budapest.
Following the market, I decided to do a walking tour of the city with Free Budapest Walk. The tour was a fantastic way to go Budapest sightseeing as the guide was very knowledgeable and explained the history of Hungary, something I'd otherwise be oblivious to.
More than this, the walking tour enabled me to go back and visit some sites I'd seen the night before such as St Stephen's Basilica. It also took me over to the Buda side of the city for the first time, crossing the famous chain bridge.
Buda for me was like a different city entirely. It's quiet cobbled streets were miles away from the craziness of Pest. More than this, it's old houses and fairytale architecture create a magical atmosphere!
The walking tour ended at Fisherman's Bastion – my absolute favourite place to visit in Budapest. This castle, is literally what fairy-tales are made of! It's Romanesque/Neo-Gothic style is just so pretty.
Whether you're walking up its enchanting staircases or gazing through one of its arches, you're sure to feel like a princess. I also got major Hogwarts vibes which is as equally amazing. 😉
TOP TIP: other Budapest attractions worth visiting on the Buda side of the city are Matthias Church and Buda Castle. 
---
Budapest Itinerary: Day Three – 
The final of my 3 days in Budapest began with a visit to perhaps the cities most famous attraction: the Széchenyi thermal baths. Here I took time to relax in the hot spring water and marvel at the Neo-baroque style of the building. I thoroughly enjoyed my time here and suggest that it should be on everyone's list of places to visit in Budapest.
It's especially a great thing to do in Budapest with kids, as I saw many families enjoying the thermal waters and facilities of the baths!
The Széchenyi thermal baths are located within City Park, which is worth visiting in its own right. Within the park, I stumbled upon the impressive Vajdahunyad Castle – which although not genuine (being built in 1904) is a great photo location.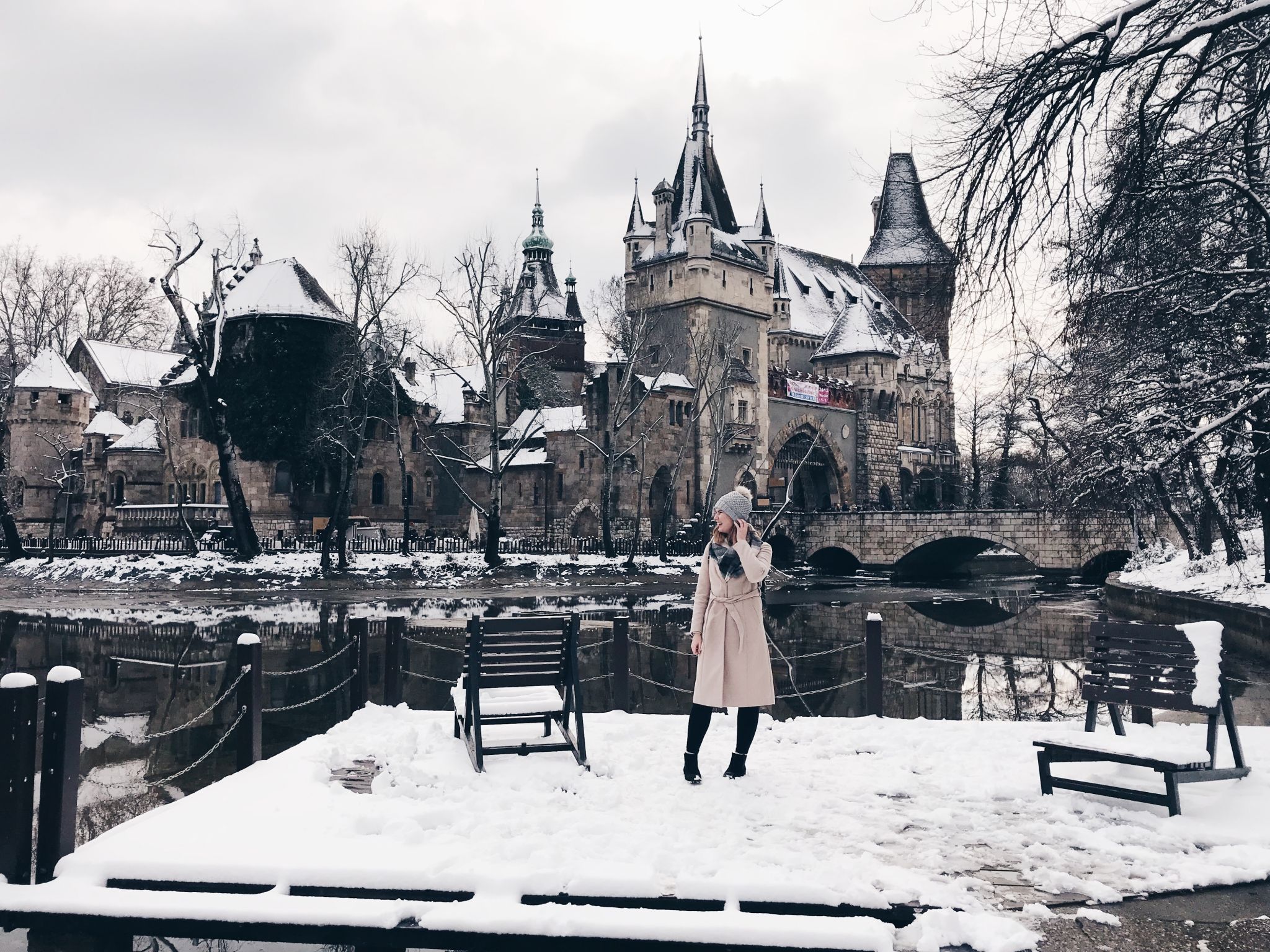 Upon exiting the park I headed towards Heros Square, home to an extremely impressive monument that was built to mark the thousandth anniversary of Hungary, making it a must see when you visit Budapest.
Back in the city centre, I wandered along the Danube River, stopping to view a humble memorial: 'Shoes on the Danube'. Here a trail of iron shoes stands as a haunting tribute to the thousands of Jews who were brutally murdered along the river during World War 2.
After taking time to reflect at the memorial I headed towards the last stop on my Budapest itinerary, the Hungarian parliament building. The vast structure takes its inspiration from Britains parliament building, however, I have to say that it's much more awe-inspiring.
Make sure you take the time to step inside on your own visit to Budapest as the interior is as grand as the outside and features many gold accents.
TOP TIP: the Parliament building is best enjoyed from a distance as you can take in its sheer scale! Therefore head across the river Danube for the best views. 
♦♦♦
During my 3 days in Budapest, I managed to do most of the top things to do in Budapest. Therefore I'd suggest that 3 days is definitely enough time in the city. This said the weather was still very cold in March and therefore I'd suggest the best time to visit Budapest would be slightly later in the year. However, the snow did make the city even more beautiful!
Want to know even more things to do in Budapest? Check out this alternative itinerary.
Enjoy my Budapest Itinerary? PIN FOR LATER: