The Republic of Ireland's capital city of Dublin is a must-visit. Although relatively small in size, Dublin is a city deeply rooted in history! Therefore, there are lots of exciting things to see. Although I'd recommend spending at least two days or a weekend in Dublin there is still a lot that you can discover in just 1 day, so here's how to experience the best of Dublin in a day:
♦♦♦
What do in Dublin for a day –

Do a Free walking tour –
One of the best ways to explore Dublin in a day is to join a free walking tour. By doing so you can visit many of the cities top attractions, whilst learning about their history. I'd thoroughly recommend 'Generations Tours' as I found their tour to be incredibly informative on my own visit to Dublin!
Dublin attractions you might see on a walking tour include:
Christ-Curch Cathedral – Located in the medieval heart of Dublin, Christ-Church Cathedral is a must-see when touring Dublin in a day, not only does it have beautiful architecture but also rich links with the Vikings!
St Patricks Cathedral

 – Is the biggest church in Ireland (and arguably the most sacred) as it's supposedly where St Patrick baptised the first Christian Celtics. 

Dublin Castle – Is another building of major importance within Dublin. Amongst other notable moments in Ireland's history, it became the stage for southern Ireland officially becoming independent in 1937. In this way, Dublin castle is one of Dublin sights you don't want to miss.
Visit One of Dublin's Parks –
Most walking tours last for around 3-hours. Following this, you may want a bit of downtime. Dublin has countless beautiful parks and green spaces that can be enjoyed. Perhaps its most famous is Phoenix Park (also home to Dublin Zoo). However, if you only have one day in Dublin I'd recommend visiting St Stephen's Green which is much more central.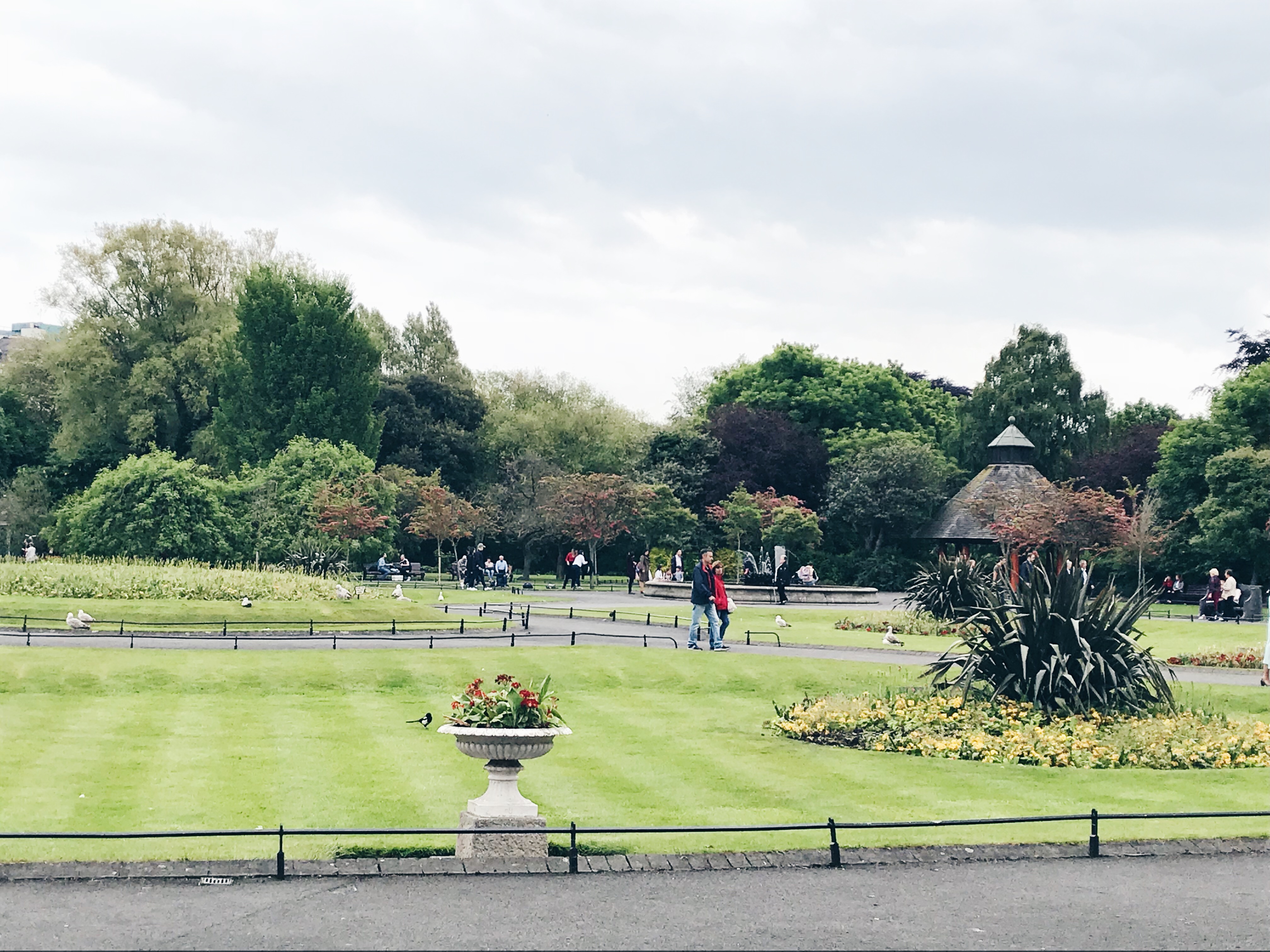 Located at the end of the famous Grafton Street you can even do some shopping on your way to relax on its beautifully manicured lawns. Either way, a trip to the park is definitely one of the best things to do in Dublin Ireland!
TOP TIP: Ed Sheeran fans might surprise to learn that Grafton Street isn't located in Galway, however there's still plenty of fun things to do in Galway that you can discover on a day trip from Dublin
Catch a Glimpse of the Spire of Dublin –
When asking locals what to see in Dublin, many will suggest a look at the Spire of Dublin. This 120m high stainless steel 'needle' is certainly the quirkiest of cities attractions. Love it or hate it, the spire is something that is quite hard to miss because of its location in the middle of O'Connell Street – the city's main thoroughfare.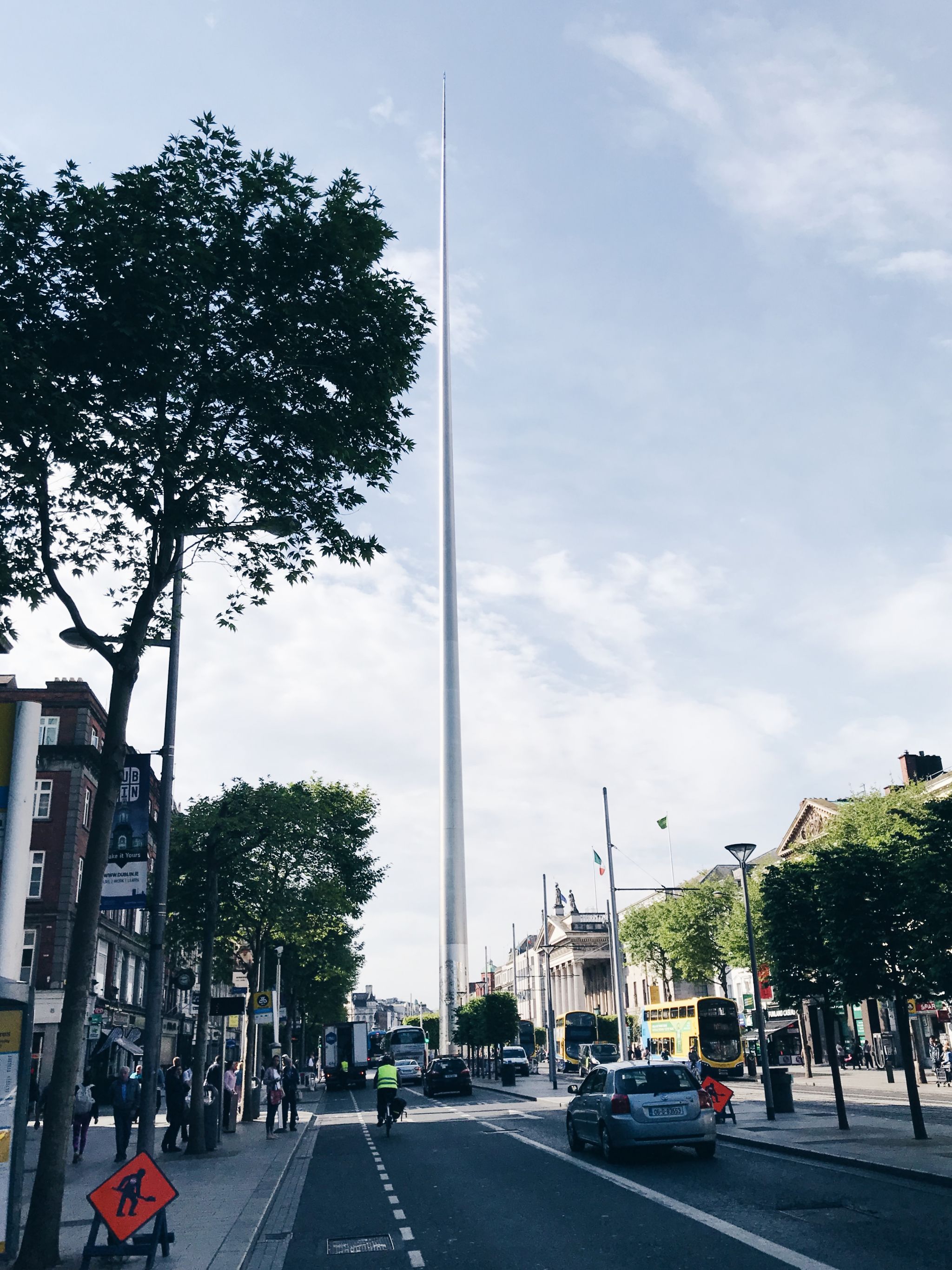 Tour Trinity College –
One of the top places to visit in Dublin is Trinity College, which was founded in 1592. The courtyard of this prestigious university will take you back in time, as cobbled paths and beautiful old buildings make you forget that you're in the heart of a busy city.
However, most people visit Trinity College to see one thing: the Book of Kells. The Book of Kells is an ancient manuscript featuring one of the earliest surviving copies of the four gospels. The exhibition only takes about an hour and a half to tour so it is perfect if you're touring Dublin in a day! You'll also get to see the college's stunning old library as part of the tour!
TOP TIP: to minimise waiting, prebook your tickets to see the Book of Kells online!
Visit the Guinness Storehouse –
I wouldn't be providing the best answer to the question of what to do in Dublin for a day if I didn't suggest a visit to the Guinness Storehouse – Irelands most popular tourist attraction.
St. James's Gate Brewery started making Guinness in 1759 when Arthur Guinness famously signed a 9000-year lease! Today part of the factory can be toured and it's an incredible experience!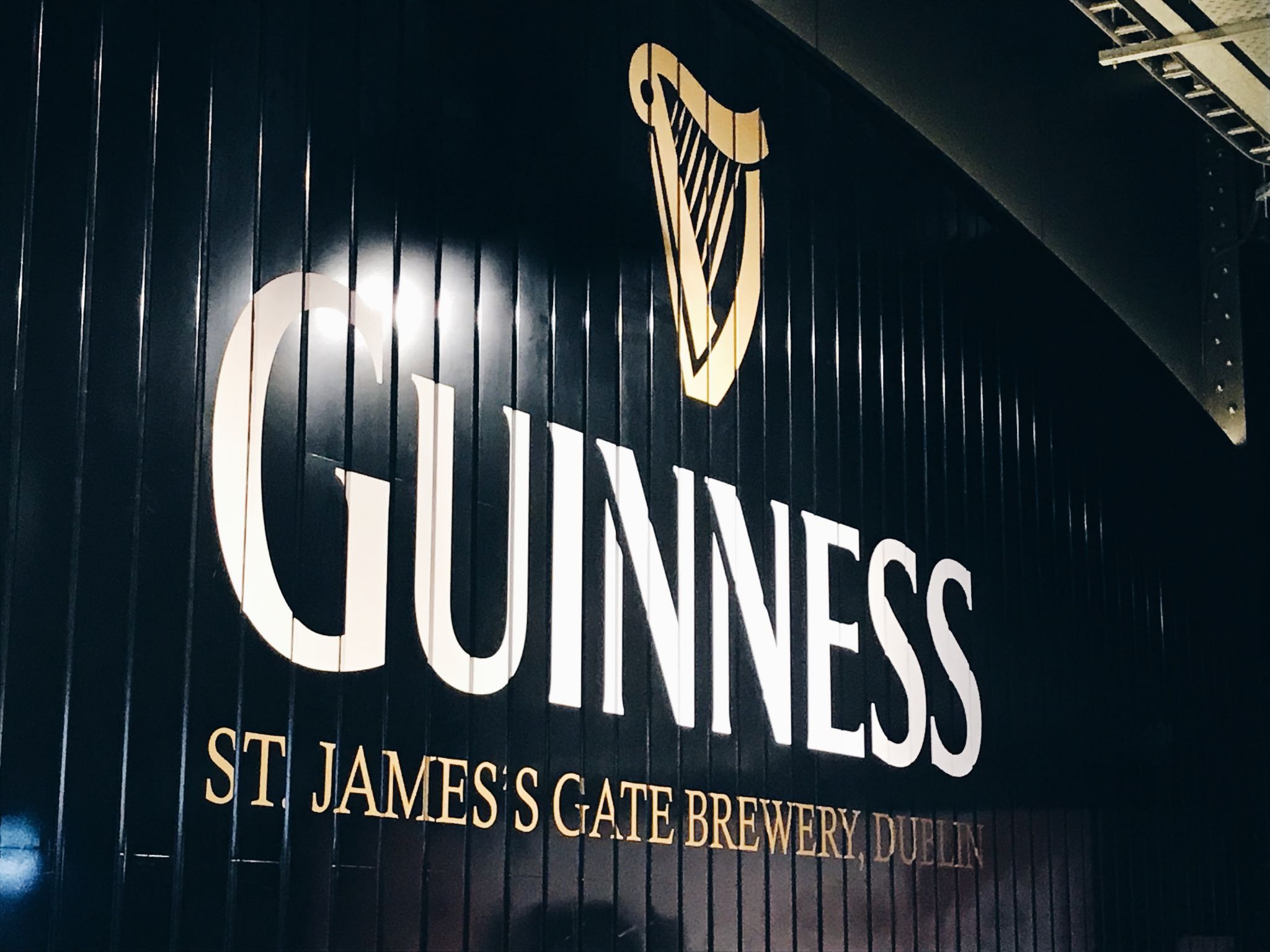 If you visit the storehouse, you'll learn how Ireland's most famous export is made, along with how to correctly taste it and the history of the Guinness family. What's more, you can take in the view of Dublin from a sky-bar (free pint in hand). Because of this, the storehouse tour is definitely one of the best things to do in Dublin!
Drink at Temple Bar –
You should end your exploration of Dublin in a day by drinking at its most famous establishment: Temple Bar pub. Although the pints here are incredibly expensive (€8) the atmosphere in the pub is brilliant, as is the live music! Making it one of my favourite places to visit in Dublin.
---
SIDE NOTE (museums) –
If you're planning to experience Dublin in a day then it is unlikely that you'll have time to visit one of the cities museums, due to all of the aforementioned things that there are to do in Dublin. However, if visiting museums is top of your list then Dublin has you covered. Most of its museums are free and highlights include:
---
Dublin in a day (where to eat) –
During your one day in Dublin, you'll no doubt want to stop for something to eat! One of my favourite places for lunch in Dublin is  Dollard & Co, an independent food hall and Deli, with a fantastic menu. On my visit, I opted for rotisserie chicken which was some of the best I've ever had… It was even better than Nando's. 😉
Alternatively, if you're near O'Connell street, another great place to eat in Dublin is The Bakehouse. This cute little cafe does fantastic sandwiches and jacket Potatoes!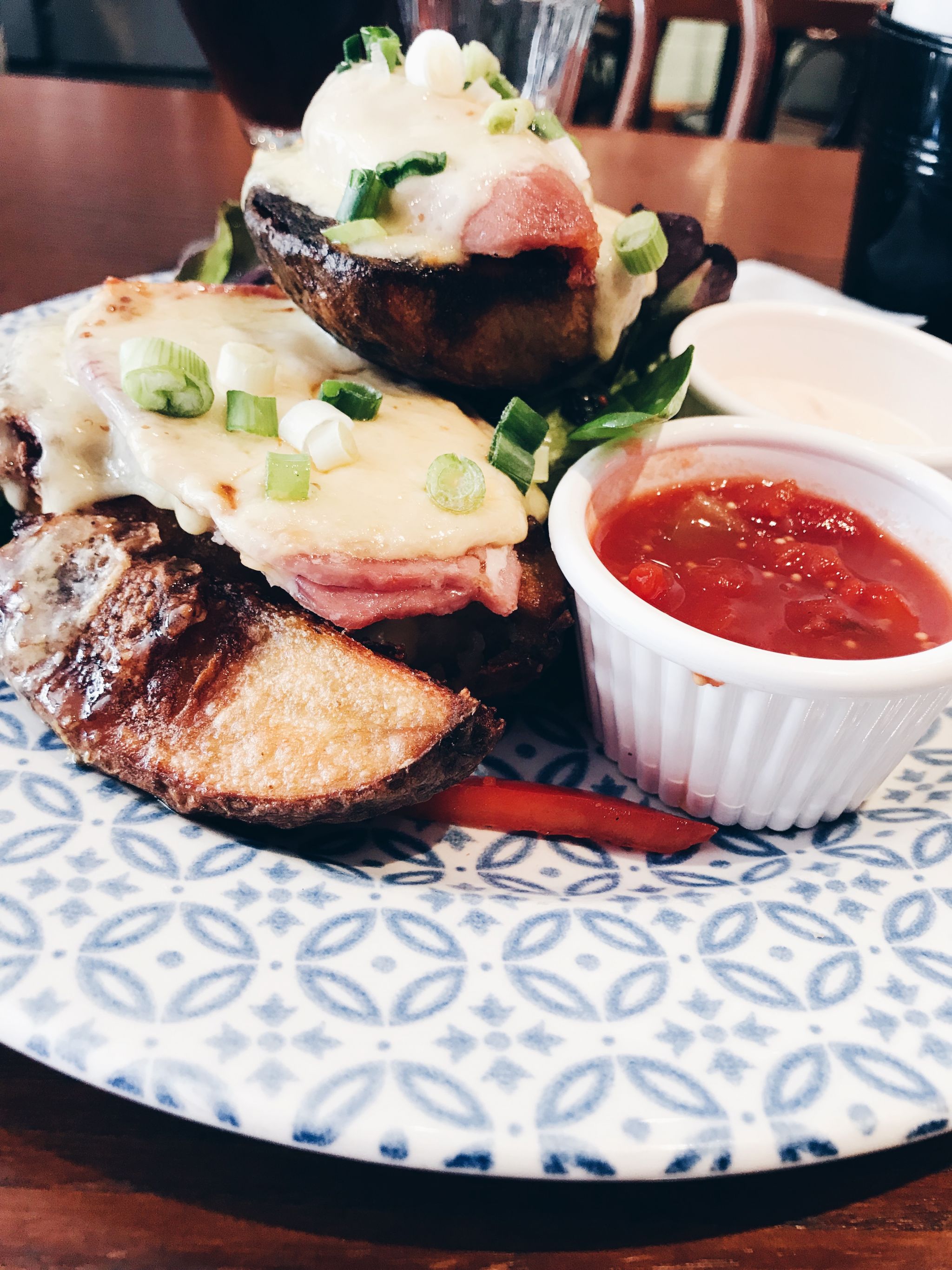 ♦♦♦
Dublin is a fantastic city to visit and I hope this post gives you a good idea of what to do in Dublin for a day! However, there is sooo much more to do… For example, with more time in the city, you could visit Kilmainham Gaol Prison, or take a day trip to the beautiful area of Glendalough.
In this way, I'd recommend spending as much time in Dublin as possible, after all, it's the highlight of any Ireland Itinerary. 
LIKE THIS POST ON DUBLIN IN A DAY? PIN FOR LATER: