A recent family wedding took me to Dulwich Village, a small area of South London that (as its name suggests) is more like a countryside village than a city neighbourhood. Two stops on the tube from London Blackfriars, it's an underrated area of London that you simply don't want to miss!
Therefore I've compiled a quick guide to Dulwich Village, London that contains everything you need to know…
♦♦♦
Getting to Dulwich Village –
Dulwich Village is part of a larger area of London that consists of West Dulwich, East Dulwich and Herne Hill. Out of the four, Dulwich Village is the only neighbourhood that doesn't have a tube station. However, the other areas stations are all within walking distance. Therefore, there are many different ways to get to Dulwich village! I recommend checking the Transport for London Tube Map to plot the best route!
On my visit, I got the tube to Herne Hill and then walked through the picturesque Brockwell Park to Dulwich Village. Just outside the station, I found a fabulous food market, which occurs every Sunday. It's worth visiting in its own right and made for a fantastic introduction to the area.
---
Things to do in Dulwich Village –
Dulwich Picture Gallery –
The Dulwich Picture Gallery is thought to be one of the best galleries in London. First opening its doors in 1814, it's actually the first purpose-built gallery in Britain. Although I didn't have time to visit myself, the gallery is said to have a fine collection that brings in art lovers from far and wide.
Wander Beautiful Streets –
I spent the majority of my time in Dulwich Village wandering through its beautiful streets. Along its main road, sweet-smelling bakeries and flowershops enticed my senses. I also found that there are plenty of boutiques and independent stores to browse in.
However, my favourite spots in Dulwich Village were the leafy backstreets. Line with Chestnut trees and white picket fences, I found myself staring at picturesque cottages wondering how part of central London could possibly be so Idyllic.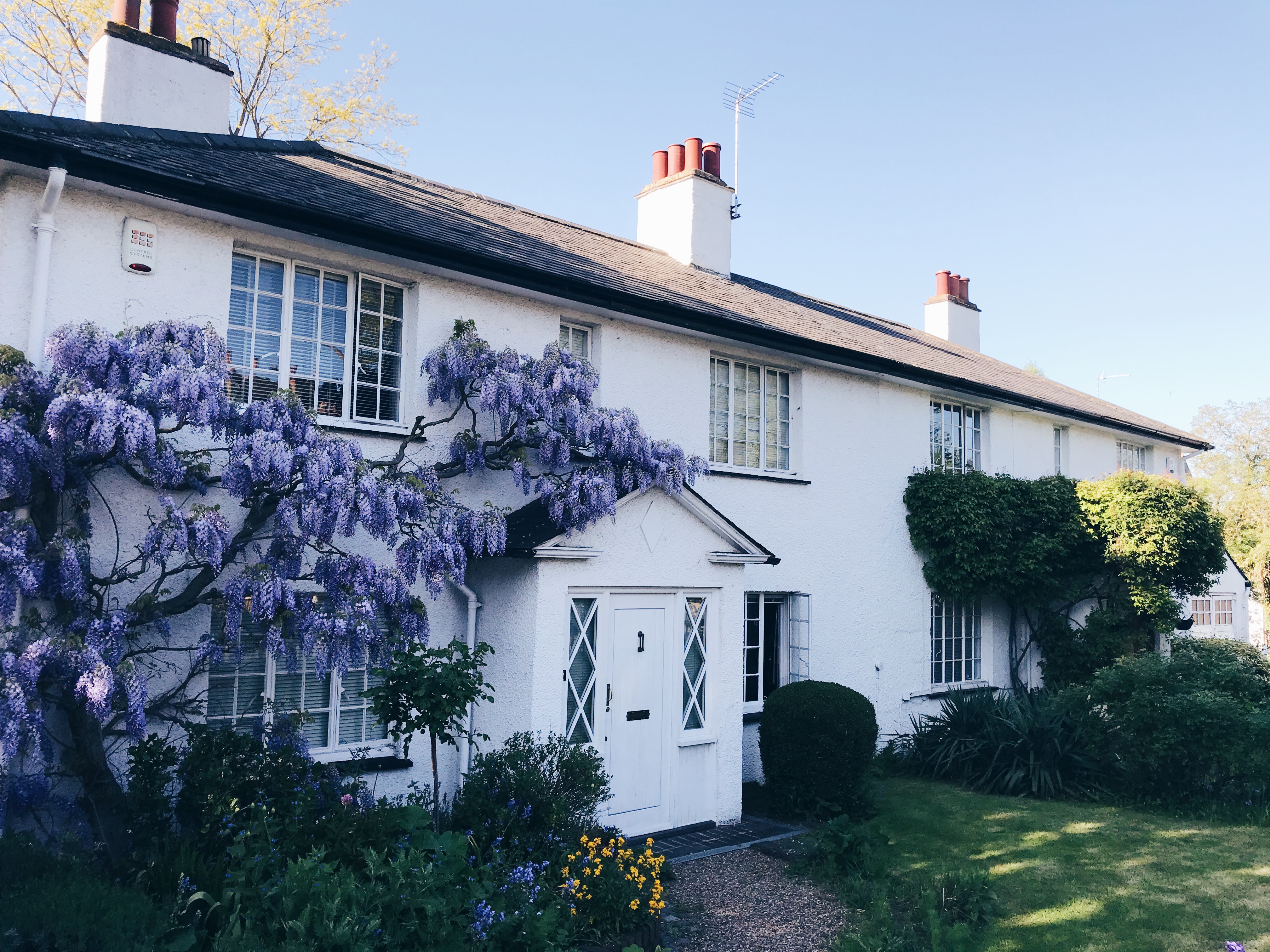 FUN FACT: If you're now thinking of living in Dulwich, you may need to rethink your grand plan as Dulwich Villages houses sell for at least £1.5 million…  
Visit Dulwich Park –
For an even more rural escape, you can head to Dulwich Park. Characterised by hidden paths, mill ponds and horse riding trails, Dulwich Park is the perfect place to spend a little time away from city life. I simply spent the rest of my afternoon sat under an ancient oak tree people watching… A fine afternoon indeed.

---
Guide to Dulwich Village Restaurants –
Only spending two days in Dulwich Village, I was sadly only able to sample a few of its culinary offerings. 🙁 However, I can thoroughly recommend two spots:
1) Rocca: Located on Dulwich Village high street, Rocca is surely one of the best restaurants in Dulwich. Not only is it in a fantastic location, it also serves some of the nicest Italian food around!
2) The Crown and Greyhound: if you're looking for a more quintessentially British food experience then the Crown and Greyhound is the place to go! Located steps away from Rocca, this Dulwich Village Pub is one of the few remaining grand Victorian pubs in the country – it also sells pretty decent burgers.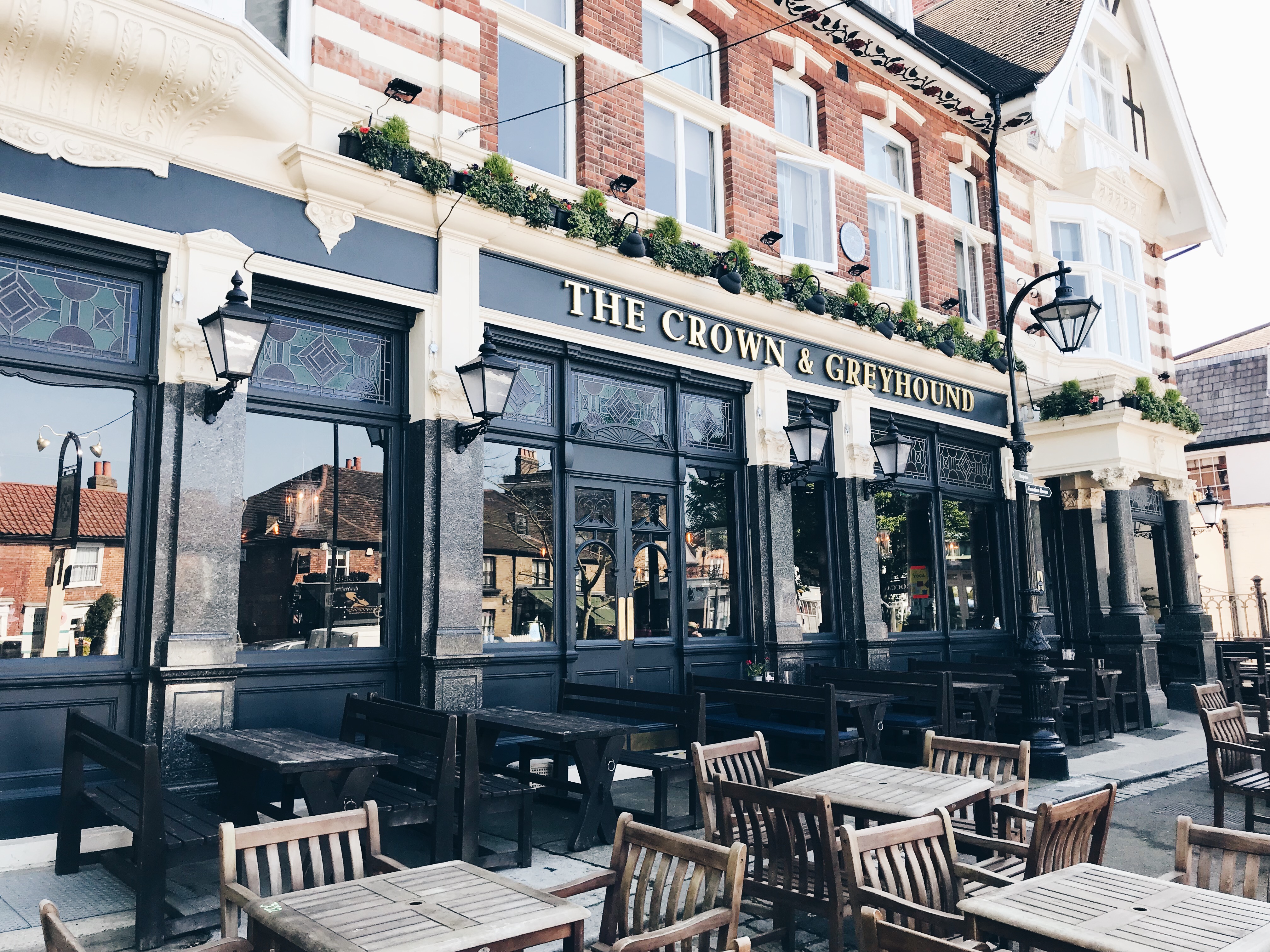 Where to Stay In Dulwich Village –
Dulwich Village can be so easily reached from other, more affordable, parts of London. I'd, therefore, suggest staying elsewhere, as hotels in this exclusive neighbourhood come with quite a high price tag! This said, with a wedding to attend, my family and I opted to stay in Dulwich Village… Mainly so we didn't have to wander far once a little intoxicated. 😉
The Crown and Greyhound (mentioned above) is also a hotel. It is where my family and I stayed and I would definitely recommend it! My room was spacious, clean and opened onto a gorgeous courtyard, which was much appreciated as we stayed on a surprisingly warm evening.
♦♦♦
To summarise, Dulwich Village is an area of London like no other! I fell in love with its beautiful streets, green open spaces and 'old world atmosphere'… I'm now off to start saving my millions so I can move in. 😉
If you liked my 'Guide to Dulwich Village, London' and want to keep up to date with new posts, then subscribe to Earth's Magical Places below!
[blog_subscription_form]
PIN FOR LATER: